Vendor Members
Click here for details on vendor Member Benefits or to Join Now.
Thank you to our current Vendor Members:
Gold Level
---

AAB Medical Laboratory Evaluation - website
As a service of the American Association of Bioanalysts – a professional society serving the clinical laboratory community and those involved in clinical laboratory operation – the U.S.-based AAB Medical Laboratory Evaluation (AAB-MLE) program provides a Proficiency Testing (PT) service for those who perform clinical laboratory diagnostic testing on blood and bodily fluids, including embryology, andrology, and fetal fibronectin. AAB-MLE is approved by the U.S. Regulatory and Accreditation Agencies: The Centers for Medicare & Medicaid Services (CMS), COLA, The Joint Commission, U.S. State Agencies, as well as international regulatory bodies.
---

Agena Bioscience - website
Agena Bioscience enables laboratories worldwide to deliver affordable targeted genomic testing. The MassARRAY® System, our versatile genetic platform, delivers timely, accurate and easy-to-interpret results to improve decision-making and laboratory economics across a variety of applications.
The MassARRAY® SARS-CoV-2 Variant Panel enables laboratories to detect and discriminate dominant SARS-CoV-2 variants. Our optimized workflow helps laboratories overcome the complex, expensive, and long-turnaround challenges that come with sequencing-based technologies.
---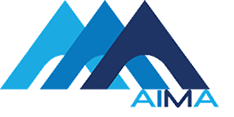 AIMA Business and Medical Support - website
The AIMA mission is to transform the commercial operations of our customer's healthcare businesses. Our core services are revenue cycle management, healthcare technology solutions, and resourcing and infrastructure services. Above all, we aim to increase our customer's business revenue, reduce overheads, speed up payments and drive through blockages experienced in both billing and coding. We strive to consistently improve our customer's income by at least 25% and reduce the claims processing time by 90%.
---

Lighthouse Lab Services- website
Lighthouse Lab Services offers a full suite of solutions for the clinical laboratory industry. Our service lines include recruiting, consulting, and buying and selling services.
---

Seegene Technologies- website
Seegene Technologies is the US based innovation division of Seegene Inc., a global developer of multiplex molecular technologies and clinical molecular diagnostics. Its high multiplex Real-time PCR assays can simultaneously detect multiple targets for infectious diseases, respiratory infections and STDs. These tests deliver comprehensive clinical information in a single test and allow accurate and rapid diagnosis.
---

Streamline Scientific- website
Streamline Scientific is a team of medical doctors and scientists working to simplify the delivery of molecular technologies. In addition to helping set up over 200 labs in >40 states, Streamline Scientific maintains its own CLIA-certified reference labs in Alabama
As experts in PCR in-house lab setup and operation, their consulting services provide an end-to-end implementation solution for physician practices and reference labs nationwide. Streamline Scientific offers preferred pricing for research PCR assays, lowering the cost of goods and immediately increasing profitability. Benefits of partnering with Streamline Scientific include:
Eliminate supply chain issues by ordering from manufacturing source
Enhanced workflow and throughput with pre-plated, breakaway plates
Direct access to an agile and robust R&D team, offering collaboration and customization
No minimum order quantity
Conversion / validation within 7-10 days
Expert guidance through every step of implementation
---

TELCOR- website
TELCOR provides lab-specific revenue cycle software and billing services giving labs unparalleled access and visibility to its data. With this information, labs can easily identify trends and make sound business decisions to increase collections and minimize operating costs to positively impact profitability.
---

XIFIN - website
XiFin is a healthcare information technology company that provides innovative technologies and consulting services to deliver operational efficiency, interoperability, and simplicity to help organizations navigate an increasingly complex and evolving healthcare landscape. From stronger finances to streamlined operations to industry-leading business strategy, XiFin gives healthcare organizations THE POWER TO DO GOOD for more patients all around the world. To learn more, visit www.XiFin.com, follow XiFin on Twitter and LinkedIn, or subscribe to the XiFin blog.
---
Silver Level
---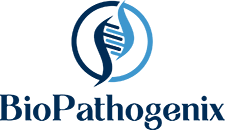 BioPathogenix - website
BioPathogenix specializes in the development and distribution of high-quality qPCR molecular assays. Our assays are designed to provide accurate and reliable results, making them ideal for a wide range of applications. BioPathogenix also offers the biobank of contrived specimens for infectious diseases, a Peer group of Split Sample Testing, and quality controls for molecular diagnostics (qPCR).
---

Credence Global Solutions - website
Credence Global Solutions is a full Revenue Cycle Management company that specializes in the laboratory space.
---

Quarles & Brady - website