Vendor Members
Click here for details on vendor Member Benefits or to Join Now.
Thank you to our current Vendor Members:
Gold Level

AdvancedMD- website
The Laboratory Division at AdvancedMD assists our Laboratories in finding the ideal billing and laboratory software solution. AdvancedMD has the best in class Laboratory Billing Software that improves your processes: 95% first pass clean claims acceptance, 50% billing tasks automated, interface connections with LIS to alleviate double data entry, integrated fax.
---

TELCOR- website
TELCOR provides lab-specific revenue cycle software and billing services giving labs unparalleled access and visibility to its data. With this information, labs can easily identify trends and make sound business decisions to increase collections and minimize operating costs to positively impact profitability.
---
Silver Level

Lighthouse Lab Services - website
Lighthouse Lab Services offers a full suite of solutions for the clinical laboratory industry. Our service lines include recruiting, consulting, and buying and selling services.
---

Sunquest - website
Sunquest has been managing the business and complex workflow of multi-disciplinary labs for 40 years. Our wide-ranging technical and operational expertise, combined with equally deep business acumen, make Sunquest the one to transform your lab to address today's complex healthcare challenges and deliver next-level performance…delivering your lab to new heights.
---

Vachette Pathology - website
Vachette Pathology's sole purpose is to help protect your revenue. Vachette Pathology is a pathology practice management firm. We are not a billing agency and do not perform billing. Instead we manage pathology practices from an outside point of view. We push your billing service to optimum performance; we renegotiate managed care contracts and help with the business of pathology. Vachette's mission is to maximize reimbursement for our clients with the highest level of customer service through a highly motivated, skilled, and enthusiastic workforce. We do this by understanding, meeting, and exceeding our clients' needs and requirements. We maintain the loyalty of our clients by holding ourselves accountable for all our actions.
---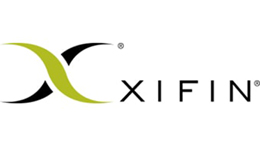 XIFIN - website
XIFIN is a healthcare information technology company that leverages diagnostic information to improve the quality and economics of healthcare. The company's cloud-based technology facilitates connectivity and workflow automation for accessing and sharing clinical and financial diagnostic data, linking healthcare stakeholders in the delivery and reimbursement of care.