Vendor Members
Click here for details on vendor Member Benefits or to Join Now.
Thank you to our current Vendor Members:
Gold Level
---

AdvancedMD- website
The Laboratory Division at AdvancedMD assists our Laboratories in finding the ideal billing and laboratory software solution. AdvancedMD has the best in class Laboratory Billing Software that improves your processes: 95% first pass clean claims acceptance, 50% billing tasks automated, interface connections with LIS to alleviate double data entry, integrated fax.
---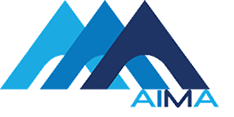 AIMA- website
The AIMA mission is to transform the commercial operations of our customer's healthcare businesses. Our core services are revenue cycle management, healthcare technology solutions, and resourcing and infrastructure services. Above all, we aim to increase our customer's business revenue, reduce overheads, speed up payments and drive through blockages experienced in both billing and coding. We strive to consistently improve our customer's income by at least 25% and reduce the claims processing time by 90%.
---

Agena Bioscience - website
Agena Bioscience enables laboratories worldwide to deliver affordable targeted genomic testing. The MassARRAY® System, our versatile genetic platform, delivers timely, accurate and easy-to-interpret results to improve decision-making and laboratory economics across a variety of applications.
The MassARRAY® SARS-CoV-2 Variant Panel enables laboratories to detect and discriminate dominant SARS-CoV-2 variants. Our optimized workflow helps laboratories overcome the complex, expensive, and long-turnaround challenges that come with sequencing-based technologies.
---

MediaLab- website
MediaLab is a leading provider of cloud-based laboratory software solutions worldwide since 2001. We believe in using quality-driven processes and intuitive tools that address and help to alleviate the compliance pressures your laboratory faces. We're eager to hear about your laboratory's unique needs and help to improve your QMS effectiveness and efficiency on a continuous basis. Simplify your current processes with MediaLab's suite of integrated products to manage your laboratory's quality and compliance activities, including streamlined management of laboratory documents, continuing education, training activities, competency assessment, accreditation, and nonconforming events.
---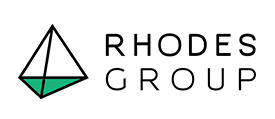 Rhodes Group - website
Rhodes Group is more than just a software company. Rhodes Group is a healthcare company that brings together software, clinical, financial, and operational acumen to help our clients succeed. We are industry experts who treat every client's lab as if it were our own. It is this knowledge and care for our customers that ensures we deliver measurable value. By protecting the integrity of laboratory specimens as they translate to data, and then to information, we are able to provide healthcare professionals with a better view of what is ailing their laboratories and networks.
Rhodes Group was founded and incorporated in 2000 with a commitment to serve the laboratory marketplace through operational efficiency, revenue collections, analytics, and lab consulting services. We have since grown, driven by the desire to help our clients solve complex problems.
Today, Rhodes Group supports thousands of end-users belonging to multiple clients, from Hawaii to the East Coast of the United States.
---

Seegene Technologies- website
Seegene Technologies is the US based innovation division of Seegene Inc., a global developer of multiplex molecular technologies and clinical molecular diagnostics. Its high multiplex Real-time PCR assays can simultaneously detect multiple targets for infectious diseases, respiratory infections and STDs. These tests deliver comprehensive clinical information in a single test and allow accurate and rapid diagnosis.
---

TELCOR- website
TELCOR provides lab-specific revenue cycle software and billing services giving labs unparalleled access and visibility to its data. With this information, labs can easily identify trends and make sound business decisions to increase collections and minimize operating costs to positively impact profitability.
---

Wave HDC - website
Wave HDC is a data-as-a-service plug-in that can easily be implemented into a host HIS, PMS, LIS, order entry or billing system.
---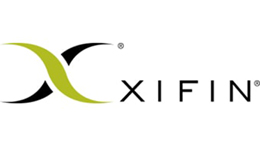 XIFIN - website
XIFIN is a healthcare information technology company that leverages diagnostic information to improve the quality and economics of healthcare. The company's cloud-based technology facilitates connectivity and workflow automation for accessing and sharing clinical and financial diagnostic data, linking healthcare stakeholders in the delivery and reimbursement of care.
---
Silver Level
---

Advanced Data Systems RCM - website
Your laboratory will benefit financially and operationally with MedicsRCM consistently increasing clients' revenues by 10% - 20% while our +300 person outsourced team of laboratory billing, claims, EDI, and analytics experts alleviates your staffing issues. Technology expenses can disappear with our billing/operations platform included at no cost. 100% transparent, on-demand access to all of your data. Eligibility verifications. Out-of-network alerts are ideal for the No Surprises Act. Many denials proactively avoided; others edited/resubmitted within 72 hours. Accurate insurance discovery if coverage is fully or partially missing. Automated prior authorizations. Appeals handled. Patients pay online through their devices and call us with statement questions. Integrations with any LIS/LIMS. Sales activity portal built-in. Our platform – MedicsPremier – is available if in-laboratory automation is preferred.
---

Lighthouse Lab Services - website
Lighthouse Lab Services offers a full suite of solutions for the clinical laboratory industry. Our service lines include recruiting, consulting, and buying and selling services.